[Pre-Registration] Tarion-approved: Customer Service and Tarion Warranty
Course Description
Manage customer expectations. Sail through difficult conversations for win/win results. Use empathy to build trust with homeowners. Learn the Tarion Warranty Rules!
Led by the former Executive Director of the Consumer's Council of Canada, our most popular workshop will teach you how to implement effective service strategies from sales to closing. It will teach you how to establish or reestablish trust with your homeowner after a misunderstanding. You will understand your homeowner (and they will understand you!) and be able to ensure customer satisfaction throughout the construction process.
Do not miss this seminal workshop, packed into 3 days of fast-paced interactive exercises and lectures!
Course Objectives
By the end of the workshop you will be able to:
Explain the most important factors of service excellence and how to implement them
Manage customer expectations and understand how they affect customer service
Discuss the causes of disputes, customer dissatisfaction and learn how to resolve disputes
Understand attributes of an effective customer service strategy and plan
Understand the home buying process and learn how to provide good customer service throughout
Navigate through difficult conversations with customers to produce win/win results
Learn how to plan for service work including: time management, budgeting, and trades management
Explain Tarion's role in the new home industry in Ontario
Describe the Ontario New Home Warranties Plan Act & Regulations as it relates to your business
Summarize Freehold and Condominium Ownership structures
Explain the details of the Tarion Warranty including: deposit protection; delayed closing; and the one, two, and seven year warranties
Use Tarion Builder Bulletins 19, 20, 28, 42
Apply Tarion's Construction Performance Guidelines
Understand Appeal mechanisms: LAT (Licence Appeal Tribunal) and BAF (Builder Arbitration Forum)
When and Where
Date(s): TBD
Length: 3 days
Where: The Thornhilll Club, 7994 Yonge St, Thornhill, ON L4J 1W3
Price: $999 + HST (includes exam, breakfast, and lunch)
Group rates are available for 6 or more. Please email training@buildability.ca to set up a group rate.
Course price does not include rewrite fee for Exams. Rewrites for failed exams are $150 + HST per attempt.
If you have any questions, please contact training@buildability.ca.
About the Speaker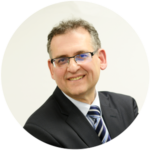 Michael Lio, P.Eng, M.Eng
buildABILITY Corporation
Michael has worked with builders across Canada for more than 30 years. He has worked with Tarion since 1988 as a consultant and most recently as a board member. Michael has been a consumer advocate over his entire career. He has been the Executive Director of the Consumers Council of Canada (2000 to 2008) and the Homeowner Protection Centre (2009 to 2014). He has represented consumers on various organizations including the boards of ESA, TSSA, and Advertising Standards Canada. Michael has facilitated hundreds of training sessions for audiences across Canada. Recently, he authored the publication, Best Practices for Builder Customer Service as a compendium of procedures and policies from the very best home builders from across Canada and the United States. Michael has built a tool kit for builders to immediately improve their relationship with their homeowners.
---
This is part of the new Tarion Education Criteria as of September 1, 2015 for new applicants proposing to build residential freehold and low-rise condominium under Part 9 of the Ontario Building Code. For more information on what competencies you need to meet, please visit "Tarion's Getting Registered Page".
Please note: This is a technical workshop intended for persons wishing to become a Tarion registered homebuilder. buildABILITY reserves the right to limit registration to individuals with the necessary demonstrated prerequisite knowledge and expertise.
If you need to cancel yourself from a course and it is:
More than 7 days prior to the first day of the course, you will receive a full refund or transfer credit less a $75 + HST administration fee.
Less than 7 days prior to the first day of the course, you will receive a refund or transfer credit of 80% of your registration fee.
Less than 3 days prior to the first day of the course, you will be eligible for a transfer credit of 80% of your registration fee. No refunds will be issued.
Cancellations must be received by phone or email.
Rescheduling, relocating, or cancelling events is at the discretion of buildABILITY Corporation. Should this happen: we will provide a notice 5 days prior to the seminar, you will not be charged.
Total Cost

Pre-registration is free!

The Thornhill Club

7994 Yonge St, Thornhill ON, L4J 4W3
Register
Testimonials
"buildABILITY opened my eyes to areas of my customer interaction that I have been lacking but probably didn't realize it until now. This is a useful tool and will help me take my customer service skills to the next level. I highly recommend this course to anyone in the Customer service/home building industry."
"This course was very informative and I will definitely be able to use the information learned within our company to improve our customer service."
"This course should be mandatory for all in the building industry- it encompasses all aspects of the building environment and brings to the forefront the importance of building relationships within a positive culture while providing the tools to accomplish the goals of increasing success for the company, the customer and yourself. A great course!"
"I have found that this course is one of the best out there pertaining to the home building industry in Ontario. I covers a variety of areas that help deal with "Difficult homeowners, Customer Service, Tarion warranty, and Journey mapping". It is an excellent way to have all team members become more knowledgeable in their field and find clarity in this difficult time dealing with the high expectations."