Change: To become or to make different
buildABILITY exists at the intersection between the built environment and the organizations that create it. The firm's core strength is its customized stakeholdering process. buildABILITY is able to work with clients to uncover the key challenges, build consensus solutions, and develop implementation strategies that satisfy the needs and objectives of each project. The firm also looks beyond the implementation and works to understand key metrics to ensure effectiveness and optimize results.

The firm has a unique approach to delivering change within the housing industry. This approach can be captured in three words, which are the foundation of buildABILITY's work: EXPLORE, DISCOVER, TRANSFORM. With a focus on helping clients to adapt to change, buildABILITY inspires action by building knowledge and capacity.
Explore
Every project begins by understanding the motives for and barriers to change
buildABILITY takes a step by step approach to problem finding, fact finding, and problem definition. During this step the firm considers the broad scope of questions in defining the plan.
Discover
Uncovering the problems brings new understanding to the challenges and barriers
buildABILITY works with clients to recognize the opportunities for change that are aligned with the problem definition and the client's current and future goals. This step includes generating lots of ideas and selecting the most promising.
Transform
It is now time to implement
buildABILITY develops a final deliverable for the client tailored to their problem and solution. This step includes continual incorporation of feedback on the deliverable as drafts are shared with the client.
Ceara Allen, M. Arch
Ceara Allen is the Manager of Technical Services at buildABILITY. Ceara has experience in managing projects and conducting background studies to help inform policy decisions and new regulatory initiatives. Ceara was the project manager for a number of studies focusing on the energy efficiency of housing, including the study that provided the foundation for changes to the energy efficiency requirements for houses in the 2017 Ontario Building Code. She has acted as the project manager for stakeholder engagements, including the development of a multi-stakeholder committee examining challenges and solutions for residential fuel oil spills for the Canadian Oil Heat Association. She was project manager for the 2014 update to the Ontario Code and Construction Guide for Housing. She recently worked with builders and consultants across Canada as part of an NRCan funded ecoEII project to produce affordable net zero production homes. She coordinated a national net zero design charrette, bringing together experts from across Canada. She has also undertaken a net zero optimization study, which was published in Better Builder magazine.

Ceara holds a Master of Architecture from the John H. Daniels' Faculty of Architecture, Landscape and Design at the University of Toronto. Ceara has successfully passed the Code Qualification Challenge Exam for the House.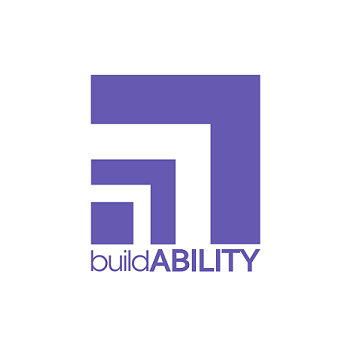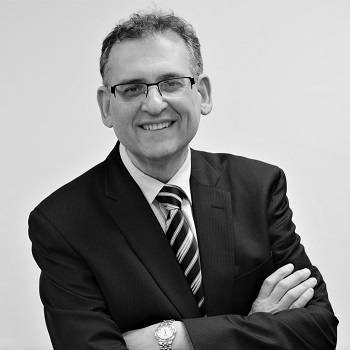 Michael Lio, P.Eng, ICD.D
Michael is a professional engineer who has been involved in sustainable housing for almost 30 years. He has consulted on projects and publications across North America relating to housing, energy efficiency and sustainability. Michael has provided key technical studies that have supported changes to the energy efficiency requirement of every version of the Ontario Building Code since 1990. His studies have supported the development of the Energy Star for New Homes program in Ontario. He has also been retained by Natural Resources Canada to provide the technical rationale for changes to the new EnerGuide Rating System, the new R-2000 Program and the 2012 Energy Star Technical Specification. He has at various times benchmarked the greenhouse gas emissions of new and existing housing in Ontario.

Since 1984, Michael has represented the public interest on a number of boards, council, and committees including as a government appointee. Michael brings over 20 years of governance experience to the board of Markham District Energy Inc. He has served on the boards of the Canadian Energy Efficiency Alliance, the TSSA, the Electrical Safety Authority, and Tarion Warranty Corporation. He is currently on the Board of Directors of Markham District Energy.

For 27 years, Michael taught in the architecture programs at the University of Toronto and Ryerson University. In 2014, he was selected to act as a mentor by the The Hatchery at the University of Toronto's Faculty of Applied Science and Engineering. The Hatchery is a vehicle for student entrepreneurs to turn their ideas into viable businesses as part of the engineering faculty.
Candice Luck, MBA
Candice is the Director of Strategy and Programs at buildABILITY with a multidisciplinary background in architecture, business design, and strategy. Her work at buildABILITY spans across a wide spectrum of projects, from the development of online applications and industry publications, to the development and facilitation of strategic change management programs. Candice has acted as project manager for a number of high profile projects, including the supporting background studies for the development of energy efficiency provisions for the 2012 and 2017 Ontario Building Codes. Most recently, she managed Canada's largest net zero housing community project funded by Natural Resources Canada's ecoEnergy Innovation Initiative. Candice earned Canada's 2017 Clean50 title for her work in net zero innovation.

In addition to her work at buildABILITY, Candice regularly contributes to a number of business design and mentorship initiatives at the University of Toronto. She is a seasoned facilitator with experience delivering innovation and design thinking workshops to high school students, graduate students, and working professionals. She's delivered workshops for Rotman DesignWorks, the Canadian Forces College, and Scarlett Heights Entrepreneurial Academy. Candice is also a mentor for the Entrepreneurship Hatchery, an incubator program for undergraduate students offered by the Faculty of Applied Science and Engineering at the University of Toronto.
Vicki Yan
Vicki is the Accounting Coordinator at buildABILITY. She handles all financial matters and provides support to other business areas. Vicki is a fresh graduate with Honours from Ryerson University where she majored in accounting and minored in economics. She recently enrolled in the CPA program and is looking forward to attaining her designation.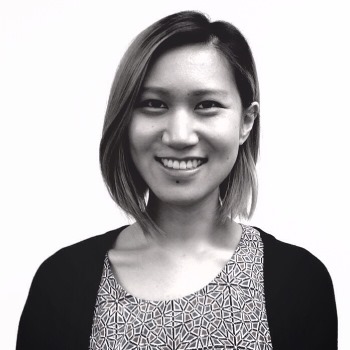 Edith Yu, M. Arch
Edith takes complex technical content and translates them into narratives people can intuitively follow. She integrates technical research and experience design with her talent for visual design. Her contributions have aided projects focussed on innovation adoption, housing technologies, stakeholder engagement, and builder and trades education. Edith also manages the company events and training agenda.

She holds a Master of Architecture from the John H. Daniels' Faculty of Architecture, Landscape and Design at the University of Toronto.