[Pre-Registration] The Science of Building Better Basements
Course Description
More and more homebuyers expect their basements to provide the same level of comfort, liveability, and moisture control as above grade spaces. Homebuyers won't accept the damp, cold, wet, mouldy basements of the past. For smart builders, this presents an opportunity to perfect their craft and to deliver the high performance living space that their home buyers demand. This seminar will identify key areas to enhance basement performance, introduces best practices to understand materials, components, and systems and how they work together and ultimately to provide a better basement.
Seminar Objectives
In this seminar, you will:
Understand the science of how basements work
Discuss the poor practices that impair basement performance
Describe basement construction best practices that improve basement performance
Describe alternative approaches through case studies
Seminar Content
High performance basements
Soil characteristics: bearing capacity, backfilling pressure, porosity, high water table, pore water, frost penetration
Heat loss control: types of insulation and their locations
Moisture control: moisture in soils, moisture in materials, water vapour presence
Air Leakage control: envelope durability, energy efficiency, ventilation system effectiveness
Basements details that WORK
When and Where
Date(s): TBD
Length:  1 day
Where: TBD
Price: $399 + HST (includes breakfast and lunch)
Group rates are available for 6 or more. Please email to set up a group rate.
If you have any questions, please contact training@buildability.ca.
About the Speaker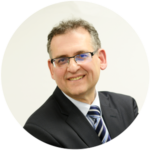 Michael Lio, P.Eng, M.Eng
buildABILITY Corporation
Michael is a professional engineer who has consulted on projects and publications across North America relating to housing, energy efficiency and sustainability. His studies have supported the development of the Energy Star for New Homes program in Ontario, the EnerGuide Rating System, and the new R-2000 Program. At various times benchmarked the energy efficiency performance and greenhouse gas emissions of new and existing housing in Ontario. He taught sustainable housing in the Architecture Program at Ryerson University for 12 years while for the last 15 years he has taught building science and building technology and ecology at the Daniels Faculty of Architecture at the University of Toronto.
---
If you have not cancelled yourself from the seminar within 48 hours or less prior to its commencement and you did not show up, you will be charged a full fee.
If you need to cancel yourself from a seminar and it is 48 hours or less you will be able to send someone else from your organization.
A full refund of the paid amount (less $75 + HST Administration Fee) will be issued for cancellations made up to 48 hours prior to the seminar. (Cancellations must be received by phone or email)
Rescheduling, relocating, or cancelling events is at the discretion of buildABILITY Corporation. Should this happen: we will provide a notice 5 days prior to the seminar, you will not be charged.
Total Cost

Pre-Registration is FREE!
Register
Testimonials
Great interplay between attendees and instructor. Great group sessions.
I always enjoy your courses and the content.