[Online course] Deconstructing OBC SB-12 2017
This online course helps participants understand the Ontario Building Code 2017 SB-12 Energy Efficiency requirements.
In just a couple of hours, you will learn about the 2017 changes to the SB-12 Energy Efficiency requirements
Get all the insights and guidance you need to interpret the new requirements from the people who did the background analysis for the new SB-12 2017 energy efficiency requirements in the OBC.
Our past in-class OBC SB-12 Workshops in the last cycle were wildly successful with over 2,000 builders, building officials, and designers trained and prepared for 2012.
ABOUT THE EXPERT: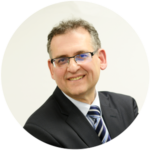 Michael Lio, P.Eng, M.Eng
buildABILITY Corporation
Michael Lio is Ontario's foremost SB-12 expert. He has trained builders, building officials, and designers across Canada. His company has prepared the background analysis for the energy efficiency requirements of the Ontario Building Code since 1987. Most recently he did the background work for the SB-12 2017. Michael is a professional engineer who has consulted on projects and publications across North America relating to housing, energy efficiency and sustainability. His studies have supported the development of the Energy Star for New Homes program in Ontario, the EnerGuide Rating System, and the new R-2000 Programs. He has benchmarked the energy efficiency performance and greenhouse gas emissions of new and existing housing in Ontario. He taught in the architecture program at Ryerson University and at the University of Toronto for 27 years.
---
Please note: This is a technical workshop intended for building industry professionals. buildABILITY reserves the right to limit registration to individuals with the necessary demonstrated prerequisite knowledge and expertise.
If you have not cancelled yourself from the seminar within 48 hours or less prior to its commencement and you didn't show up, you will be charged a full fee.
If you need to cancel yourself from a seminar and it is 48 hours or less you will be able to send someone else from your organization.
Fees for this course are non-refundable.
Rescheduling, relocating, or cancelling events is at the discretion of buildABILITY Corporation. Should this happen: we will provide a notice 5 days prior to the seminar, you will not be charged.
---
Total Cost

FREE for OBC Part 9 Students
Register