The 2019 Ontario Building Code Changes for Low-Rise Housing
Description
This seminar is a focused presentation by Code expert, Michael Lio, on the new changes to the Ontario Building Code for low-rise housing.
For smart builders, the time to prepare for the new Code change is now. Join us a for a morning seminar and learn all the new changes and when they come in effect.
Course Objectives
In this seminar, you will:
Learn about the new changes to the OBC with open discussion
Get all the insights and guidance you need to interpret the new requirements
Get updated on and be prepared for the next Code with information from a respected source
Join us for a content-rich, lively, morning session with no sales pitch, fillers or fluff!
Additional Information
This event is a morning seminar.
The course fee includes participant materials and breakfast. Please notify us of any food allergies and/or dietary restrictions that you may have.
Breakfast and registrations begin at 8:30am.
Regular price: $129 + HST per person
Special group price: $99 + HST per person (for groups of 6 or more)
If you are registering groups of 6 or more people, please contact training@buildability.ca.
About the Speaker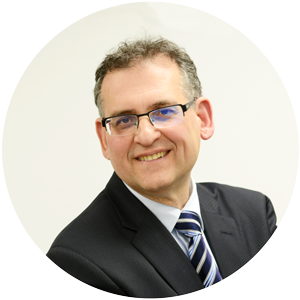 Michael Lio, P.Eng, M.Eng
buildABILITY Corporation
Michael Lio is Ontario's foremost Part 9 expert. He has trained builders, building officials, and designers across Canada. His company has prepared the background analysis for the energy efficiency requirements of the Ontario Building Code since 1987. Michael is a professional engineer who has consulted on projects and publications across North America relating to housing, energy efficiency and sustainability. His studies have supported the development of the Energy Star for New Homes program in Ontario, the EnerGuide Rating System, and the new R-2000 Programs. He works with builders across Ontario to resolve building code issues. He taught in the architecture program at Ryerson University and at the University of Toronto for 27 years.
---
Please note: This is a technical workshop intended for building industry professionals. buildABILITY reserves the right to limit registration to individuals with the necessary demonstrated prerequisite knowledge and expertise.
If you have not cancelled yourself from the seminar within 48 hours or less prior to its commencement and you did not show up, you will be charged a full fee.
If you need to cancel yourself from a seminar and it is 48 hours or less you will be able to send someone else from your organization.
A full refund of the paid amount (less $75 + HST Administration Fee) will be issued for cancellations made up to 48 hours prior to the seminar. (Cancellations must be received by phone or email)
Rescheduling, relocating, or cancelling events is at the discretion of buildABILITY Corporation. Should this happen: we will provide a notice 5 days prior to the seminar, you will not be charged.
Total Cost

Regular $129 + HST, See Additional Information for Group Rate

Thornhill Golf and Country Club

7994 Yonge St, Thornhill ON

Wednesday, Nov 27, 2019

9:00 AM - 11:30 AM
Testimonials
Excellent as always. The knowledge and engagement by Michael always makes these sessions enjoyable and insightful.
The seminar was informative and very accessible. The research and policy behind the changes gives us additional context and overall greater understanding.
The seminar has been very helpful to understand all the changes in the Code and what the implications are on new construction.