[Pre-Registration] House Construction for Realtors

Course Description
Designed for realtors, this course is a comprehensive review of how modern wood-frame homes are built in Ontario. This one-day course gives you the terminology and technical knowledge to credibly discuss technical issues with your buyers.
This course presents technical information at a level appropriate for sales professionals. It reviews house construction from roofs to foundations, from furnaces to insulation. Join us for a fast-paced one-day event that will give you the ADVANTAGE you need to sell to today's discerning home buyer.
Learning Modules
1. Foundations and Basements
2. Framing Floors, Walls, and Roofs
3. Rooms, Spaces, Windows, and Doors
4. Fire and Sound Protection
5. Mechanical, Plumbing, and Electrical Systems
6. Energy Efficiency
7. Interior and Exterior Finishes
When and Where
Date(s): TBD
Length: 1 day
Where: North York/Thornhill, Ontario
Price: $399 + HST (includes participant materials, breakfast and lunch)
Group rates are available for 6 or more. Please email training@buildability.ca to set up a group rate.
If you have any questions, please contact training@buildability.ca.
About the Speaker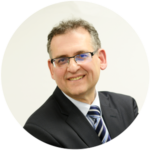 Michael Lio, P.Eng, M.Eng
buildABILITY Corporation
Michael is a professional engineer who has consulted on projects and publications across North America relating to housing, energy efficiency and sustainability. His studies have supported the development of the Energy Star for New Homes program in Ontario, the EnerGuide Rating System, and the new R-2000 Program. At various times benchmarked the energy efficiency performance and greenhouse gas emissions of new and existing housing in Ontario. He taught sustainable housing in the Architecture Program at Ryerson University for 12 years while for the last 15 years he has taught building science and building technology and ecology at the Daniels Faculty of Architecture at the University of Toronto.
---
Note: If you need to withdraw from a course and it is:
More than 7 days prior to the first day of the course, you will receive a full refund less a $75+HST administration fee and the Pre-Registration Deposit which is non-refundable
Less than 7 days prior to the first day of the course, you will receive a refund of 50% of your registration less a $75+HST administration and the Pre-Registration Deposit which is non-refundable
The day of class and you did not show up, you will be charged a full fee and will not be eligible for a refund
Cancellations must be received by email at training@buildability.ca.  
Rescheduling, relocating, or cancelling events is at the discretion of buildABILITY Corporation. Should this happen: we will provide a notice 5 days prior to the seminar, you will not be charged.
Total Cost

Pre-Registration is FREE!

Thornhill, Ontario
Register