[SOLD OUT] Tarion-approved: Construction Technology and Building Science
Course Description
As a participant in this boardroom session, you will study real life examples and will be able to discuss your own experiences and projects in a small group setting. The learning material will be supplemented with various instructional videos customized to the needs of the small group.
Learn about the control of heat loss, air leakage, and moisture movement in buildings and learn how to avoid common defects in construction. You will be introduced to construction technology, building science theory and practice. The course will use the Canadian Homebuilder Association Builders' Manual as a textbook.
Course Objectives
By the end of the workshop you will be able to:
Understand Building science that affects building durability and occupant comfort
Understand Mechanical systems and integrated mechanical systems
Discuss approaches to improving Indoor air quality
Explain the "House-as-a-system" concept
Discuss Controlling Heat Loss:
Describe the heat loss mechanisms through above and below grade assemblies
Identify the difference between nominal and effective thermal resistance
Find the thermal resistance associated with air films, air spaces and common building materials
Calculate conductive heat loss through building assemblies
Calculate effective thermal resistance
Calculate heat loss through windows and predict condensation potential in a building assembly
Discuss Air Leakage and Indoor Air Quality:
Identify why controlling air leakage is important in buildings
Describe how air moves through an enclosure and the problems it can cause
Describe air sealing approaches
Identify materials that can be used as a part of an air barrier system
Discuss Moisture Control:
Identify and understand first and second planes of control
Describe drainage planes
Provide details for interior and exterior vapour control
Provide details for capillary and ground water control, snow and ice control
Use psychrometrics to understand air and water vapour mixtures
When and Where
Date(s): September 7th, 14th, and 21st, 2018
Length: 3 days (includes exam)
Where: buildABILITY Corporation, 170 Sheppard Avenue East, Suite 202, North York, ON M2N 3A4
Price: $1,199 + HST (includes exam, textbook, breakfast and lunch)
NOTE: This is a

private

session offering of this course. Space is limited to 8 people!
Course price does not include rewrite fee for Exams. Rewrites for failed exams are $150 + HST per attempt.
Group rates are available for 6 or more. Please email training@buildability.ca to set up a group rate.
If you have any questions, please contact training@buildability.ca.
About the Speaker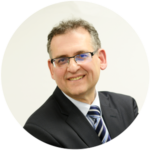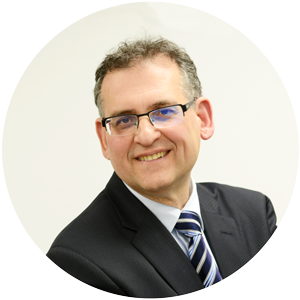 Michael Lio, P.Eng, M.Eng
buildABILITY Corporation
Michael is a professional engineer who has consulted on projects and publications across North America relating to housing, energy efficiency and sustainability. His studies have supported the development of the Energy Star for New Homes program in Ontario, the EnerGuide Rating System, and the new R-2000 Program. At various times benchmarked the energy efficiency performance and greenhouse gas emissions of new and existing housing in Ontario. He taught sustainable housing in the Architecture Program at Ryerson University for 12 years while for the last 15 years he has taught building science and building technology and ecology at the Daniels Faculty of Architecture at the University of Toronto.
---
This is part of the new Tarion Education Criteria as of September 1, 2015 for new applicants proposing to build residential freehold and low-rise condominium under Part 9 of the Ontario Building Code.   For more information on what competencies you need to meet, please visit "Tarion's Getting Registered Page".
Please note: This is a technical workshop intended for persons wishing to become a Tarion registered homebuilder. buildABILITY reserves the right to limit registration to individuals with the necessary demonstrated prerequisite knowledge and expertise.
If you have not cancelled yourself from the seminar within 48 hours or less prior to its commencement and you did not show up, you will be charged a full fee.
If you need to cancel yourself from a seminar and it is 48 hours or less you will be able to send someone else from your organization.
A full refund of the paid amount (less $75 + HST Administration Fee) will be issued for cancellations made up to 48 hours prior to the seminar. (Cancellations must be received by phone or email)
Rescheduling, relocating, or cancelling events is at the discretion of buildABILITY Corporation. Should this happen: we will provide a notice 5 days prior to the seminar, you will not be charged.
170 Sheppard Ave E, Unit 202

Toronto, ON M2N3A4

Friday, Sep 7, 2018

9:30 AM - 4:30 PM

Additional Date(s):
Sep 14 2018 9:30 AM - 4:30 PM
Sep 21 2018 9:30 AM - 4:30 PM
Testimonials
Great course that provides a lot of useful information & discussion. Wish to learn from Michael again on some other courses.
Excellent Course! Would love to participate all Tarion Courses through Michael!
There was a lot of good information that I learnt and I think will be helpful to me in my future.
The course used a lot of good examples that were seen in the past and did not just use theoretical examples which was helpful and makes me as a student feel like this information is very useful.
Great material covered on all elements of heat-loss, air barrier, and moisture. Enjoyed the setting with other professionals in the room, lots of discussion.