[Pre-Registration] Residential PV Systems for Homebuilders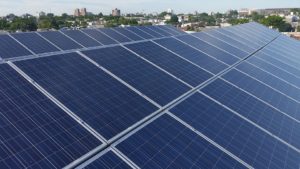 Please use this form to register for our wait list for the next available session. You will be notified by email when the next session is open for registration.
---
Group rates are available for 6 or more. Please email training@buildability.ca to set up a group rate.
---
Course Details:
This is comprehensive course to help builders understand residential photovoltaic technology. Participants will explore the fundamentals of photovoltaic energy including: PV theory, site analysis, system configurations and components, array sizing, mounting methods, commissioning, and system operation and maintenance. The course focuses on PV systems as an integral part of net-zero housing. The specific topics covered in this half day (3-hour) overview course include:
The Opportunity: Solar Renewables, why now?
The 101: Terms and Background
The Builder Perspective: PV Upgrade Packages
What a builder needs to know: Components, Design, Installation & Commissioning
Homeowners: Costs, Marketing, and Maintenance (and what can go wrong?)
Regulations, Challenges and What's next?
Total Cost

Register on our wait list to reserve your spot!
Register